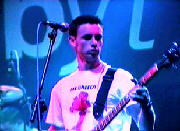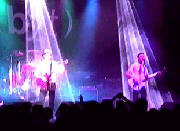 Studmuffin are a young Birmingham (UK) based pop/rock band, who have been together approximately
4 years and already they're turning heads with their original blend of self penned infexious pop/rock tunes.
This three piece band are fronted by twin brothers, Adam (Gitar & Vox) and Rob Cross (Bass & Vox),
the band is complimented by one of Birminghams hottest new drummers Gary Thomas Davies.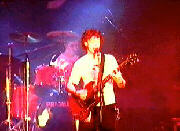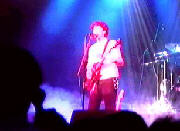 Studmuffin have been playing some excellently attended local gigs, where the response to the band has been
mindblowing, gigs so far have included, The Foundry, The Flapper & Firkin, The Cross in Coventry & they have also
played the Leeds Town & Country Club two years running in the band competition "Bright Young Things",
from which the band received favourable TV/Radio exposure.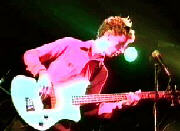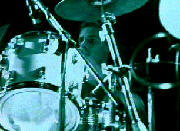 In 1996 the band had their first TV appearance on Central's "Massive" programme and they also did their
first Live radio interveiw/session on Radio WM, in which they played acoustic versions of tracks off their first cassette EP.
The first Studmuffin release was titled "The back to the future EP" and featured the tracks "Super boy", "Its raining girls",
"Sponger", "Back to the future" & their live favourite "Try me".
The bands second cassette titled "Shake it up" included the tracks such as "Sugarplum" and the brilliant ballad
"man of my soul", this recording really showed how the band were developing as songwriters, the bands latest EP
recordings inlude some cracking tunes including "Jellybaby" & a beatles'ee (!!) number that goes
by the name of "Rollercoaster" (a classic!!).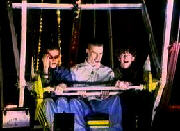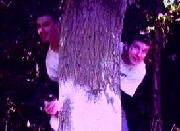 The bands new album album titled Studmuffin is out now on The Shotgun Charlie Label, its 13 track
pop/rock affair and its a stunner, it includes tracks from all three of their cassette EP's and some new stuff.